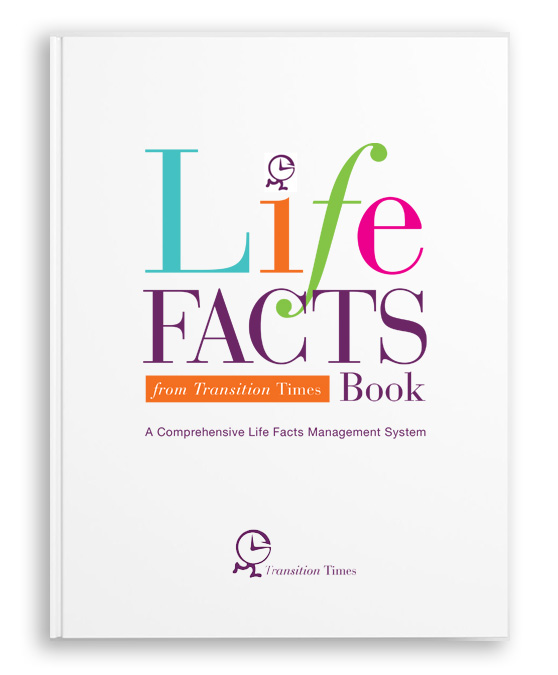 Your Family & Friends will Treasure this Life Saving Book
When are those times? Well, let's say you had a medical emergency…and you couldn't run the things of your life for a while. Or you had an accident, were in the hospital …unable to deal with all info that is required to run our life. Think about your info right now. If you're like most, you have info and facts scattered in various places around the house. The Life Facts Book is the place that YOU know about – where your valuable information is all in one place.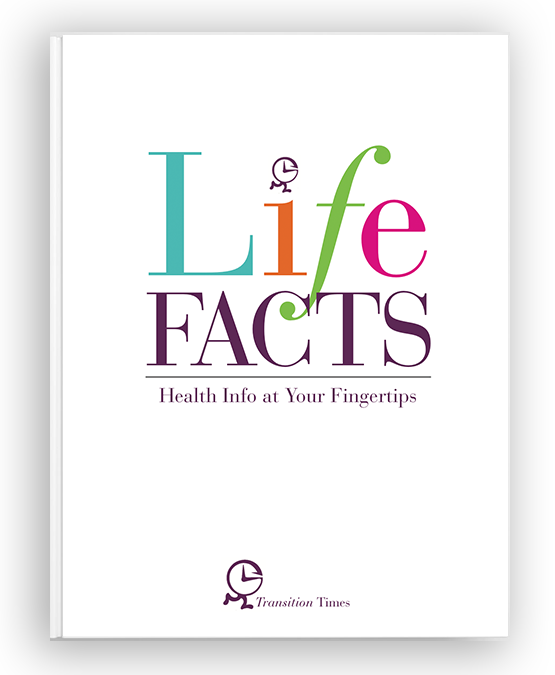 Do you know what important documents will you need in case of a medical emergency? Have you ever spent hours looking for those documents? Get organized now!  This Free Ebook gives you a slice of the Life Facts Book with the medical section and how your family will benefit with the whole book.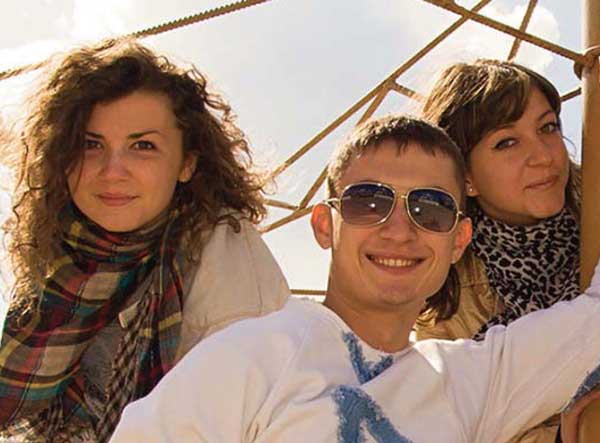 Have You Ever …?
Spent hours hunting for financial, legal or personal documents?
Needed information in times of emergency?
Ever thought, "I should have prepared my records earlier?"
Are you prepared to quickly locate and transport important papers in an emergency?
Get your really important stuff together before "IT" happens to you or your loved ones.
Family Data
Helpful Hint: Place the contents of your wallet on a photocopy machine. Copy both sides of each license, credit card, etc. You will know what you had in your wallet and the account number and phone numbers to call and cancel. Keep the photocopy in a Fireproof, Accessible, Safe & Secure (FASS) Place.

Medical Data
Helpful Hints:  Carry a folded one-page listing of your Surgical History, Allergies, Medicines, Vitamins & Supplements and Physicians with you, in your wallet, for ready access at a doctor's office and in case of medical emergency. Keep a copy in a (FASS) Place.
Household Data
Helpful Hint: Photograph and video each room in your home or other owned property. Open drawers, cabinets, and closets to record complete inventory. This will be valuable in case of loss. Store as photos on DVD or flash drive in your (FASS) Place.
Advisors & Consultants
Helpful Hint: Prepare a listing of Attorneys, Accountants, Insurance Agents, and other consultants by category including their Specialty, Name, Firm, Phone, Fax, and Email and keep the listings in a Fireproof, Accessible, Safe and Secure (FASS) Place. Update the listings on a regular (annual) basis.

Important Papers
Helpful Hints:  Store important papers, records & documents together, by category, in an identifiable and accessible location. Include: Personal Documents, Financial Documents, Real Estate Records, Personal Property Inventories, Legal Documents, Medical Records & Automobile Records.

Final Arrangements
Helpful Hints: Keep current your beneficiaries for bank/brokerage accounts, property titles, retirement plans and life insurance policies for smooth processing of your estate. Listed beneficiaries always prevail no matter what it says in your Will. Mess this up and you can risk subjecting your loved ones to considerable delay, haggling and expense.
Testimonials for Life Facts Book + Coaching Program
"WE LOVE THIS BOOK/RESOURCE!
My wife and I have been married for 20 years (how did it go this fast!!).  Along the way, we've worked really hard to build our wealth and ensure a beautiful lifestyle and good upbringing for our kids.  One of our assets performed unusually well and we found ourselves asking what would happen if one of us died; we aren't 22 anymore!  Where is all the detailed information? Who exactly do I contact? How would it all flow through as needed?  This led to a whole chain of questions about other asset handling as well.  In a short period of time, we realized that just saying "The Will/ Trust will take care of it" isn't good enough.  There are a lot of details to cover to have a transition event go smoothly and the Life Facts Book has put our minds at ease.  It's all in there and in the event of tragedy, the last thing you'd want to have to go through is figuring all these little details out without the help of your spouse.  We can't recommend proactively utilizing this wonderful resource enough!  It's so well thought through and would be a massive value to have handy in a transitional event.  Thanks Mary!"
Jason Henkel
Founder & Chief Balance Engineer
Focus To Evolve, LLC
"Just when you think your life is in order, all hell breaks loose. The Life Facts Book makes those transitions much easier to navigate.
Organizing all of your important papers and documents is the best gift you can give those who survive you and the best gift you can give yourself. Everything you need to know is "in the book". I recommend it to all ages because transitions are inevitable."
Pam Canley
Columbus, Ohio
"​Yesterday I met with a lady who is on a mission. Mary's husband, an attorney, passed away within a week of being diagnosed with a fatal condition. His legal papers were in order; however, Mary did not know where to find all the financial accounts, passwords, and business records she needed to process her husband's estate. That experience gave rise to Mary's desire to develop an easy-to-follow guide that others could use to avoid the kind of challenges she faced in the unexpected transition time!
The Life Facts Book is for you if you have ever needed information in times of crisis or emergency and thought, Why didn't I prepare for this earlier so I can easily find the important papers I need?
Imagine having all your vital information identified in one place, ready to reference when moving, being in a weather crisis, retiring, divorcing, or experiencing major illness? Priceless! The Life Facts Book is worth the asking price."
Martha Clouse
Professional Organizer
Columbus, Ohio
"I just want to tell you that I bought one of your wonderful Life Facts Books and am so grateful to have it. You have done an incredible job of putting this valuable book together. It is so thorough and beautifully organized. My husband and I have a lot of this information nicely organized already, but your book will help us pull it all together and fill in lots of missing pieces that should be included.
We have known for a long time that we needed to sit down together and go through things like this so that we are both prepared. Your book has given us the impetus and guideline to get going on the project.
The time and effort you put into writing the book is such a service to anyone who buys it and such a missed opportunity for those who do not. I think it will, no doubt, take several months to tackle and complete this project, but already I am more motivated to get it done. All in all the project is a great confidence and security builder. Well, I just wanted to thank you and tell you how much this book is helping Bob and me."
Linda S Smith and Robert G Smith
Powell, Ohio